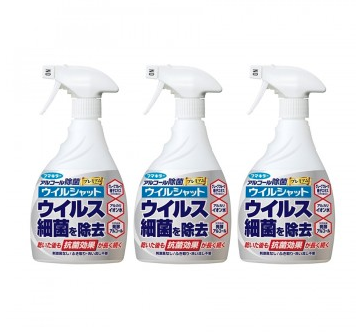 iMomoko: Fumakilla Alcohol Disinfecting Spray 400ml X 3
$39
$45
13% OFF
+
8.0% Cash Back
Expires: 12/31/2020
iMomoko is selling Fumakilla Alcohol Disinfecting Spray 400ml X 3 for $39. Free shipping in U.S. on $99 orders.
Cash Back Terms and Conditions
· Coupon codes obtained from sites other than 55haitao.com may void cash back.
· Bulk/Reseller orders / Purchases with gift cards are not eligible for cash back.